Hi again everyone! I have a quick question.
In preparation for a future Sonic fiber installation, I'd like to run my own cable from where the transition box will be to my computer room (~33 feet "as the crow flies").
As such, I'd like to make sure I'm ordering the right kind of fiber cable. From what I've researched, it looks like the transition box and ONT both use a SC male fiber end, so a cable like this should work, right?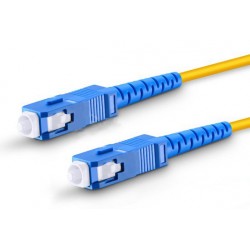 Thanks!
- Anthony